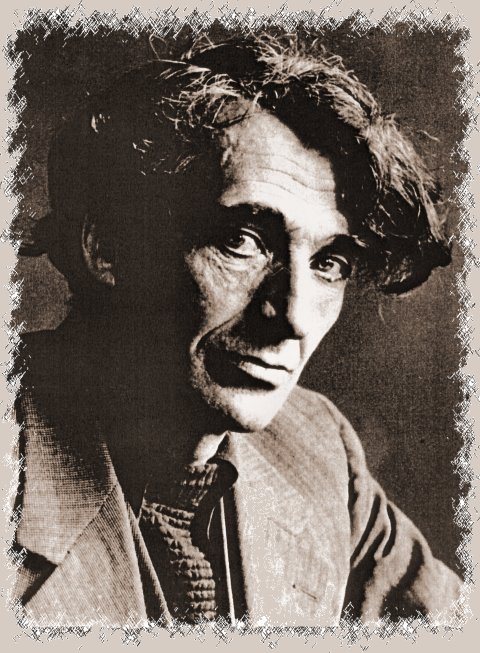 Robert Sivell, 1888 - 1958
Opinionated, irascible, fond husband and father, and a fine but often frustrated painter.
Sivell's interest in an art career started early, however he was not able to pursue art full time for many years. He entered the Glasgow School of Art in 1908, but left early, in 1910, due to financial pressures. Between the need to help pay for his younger brother's education, and the advent of the first World War, he was sidetracked for several years working as an apprentice engineer. He returned full time to the pursuit of art in 1916, and there were a fairly tempestuous few years in Glasgow, as he and his peers struggled with the local art establishment, and among themselves.
He and several artist friends founded their own arts organization, the Glasgow Society of Painters & Sculptors, in order to exhibit their work, in response to being excluded from a prestigious annual exhibit by the Glasgow Institute of the Fine Arts, which generated some publicity and attention. However the Society did not last long, due to internal disagreement about artistic standards and policies.
Sivell's art was primarily realistic, and he followed the traditions of Renaissance art; he never adopted popular European styles. This put him at odds with the prevalent Glasgow academic and Impressionist traditions. Over time he identified more with the trends in art originating from Edinburgh, which was a center of Scottish art and culture, where he was elected to the Royal Scottish Academy, first as an Associate in 1936 then as an Academician in 1943.
Sivell sold many works of art, painted a number of commissioned portraits, and received several exhibitions and awards. He also taught art throughout much of his career, first as head of drawing and painting at Gray's School of Art, Aberdeen. Teaching provided him with a salary, but also earned him some acclaim as an instructor. It is through the work of his students that his ideas and ideals may have continued on beyond his death in 1958. His work is known only among a small circle of Scottish art historians, and art students. The most well known work is probably a series of murals that still grace the building on Gallowgate that was the student union of Aberdeen University (the "Aberdeen Murals").
The Artist at Work
The murals at Aberdeen University student union are in what was a large student pub, which was named Sivells in his honor. The building has been sold by the University, and although the paintings are deemed historic and have some protection, this part of the building has been unused for many years. The murals have been restored, and can still be seen today by those who manage to make special arrangements to do so. The mural work started in 1938, initially to be works of senior local art students. After problems, Robert Sivell took over the project, and directed its completion over the course of many years. The conception and designs were his, although much of the painting was done by his students from tracings of his drawings. Some of the completed studies for the mural, generally oil on board, are now in the possession of the Aberdeen Art Gallery, and are more detailed and finished in rendering than the wall murals.
Most of Sivell's paintings are in oil on wood panel, although some canvases exist. He did many portraits or studies of people, which he seems to have preferred over landscape painting, although this may have to do with the many portrait commissions he recieved. His works are very lifelike, but he generally used a rather dark pallette, and some seem brooding and austere. They are not always comfortable to be around.
Sivell was described as a man of conviction, and even certainty on the subject of art, and by some as a difficult and sarcastic man. It seems he had a temper, and fell out with people from time to time. However his portraits show an appreciation for beauty, and a bit more. An oil sketch of his only daughter as a young child, asleep, captures a child's sweetness in a way that touches the heart. A portrait of my aged great grandfather nodding off in his chair, titled "Twilight", captures a quiet moment that seems to represent acceptance of life ending, and is embued with a subtle beauty.

The family owns a lovely charcoal and crayon portrait of the nurse he was commissioned to paint by the Imperial War Museum, it is probably a study for that portrait of Nurse Violet Reed: very similar to the one commissioned to capture the spirit and dedication of nurses during World War II.
Following the death of Elspeth, the artist's daughter, the family has donated the artist's self-portrait and two small portraits of his parents to The Stewartry Museum in Kirkcudbright. The Stewartry already owns a few works by the artist, including a lovely portrait of Elspeth as Girl in a Wood. Robert Sivell made his family home across the river from Kirkcudbright, and he and his wife Isobel were buried on the slope behind their home, The Hollow, Stell, Kircudbright.